Fourth Circuit Survey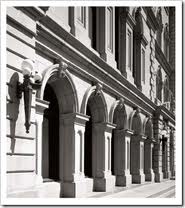 The South Carolina Law Review's Fourth Circuit Survey includes:
Case summaries of all published decisions by the United States Court of Appeals for the Fourth Circuit
Analytical case comments on principal decisions from the court, and
Statistical data on published cases.
The South Carolina Law Review will also accept and solicit essays on Fourth Circuit practice from judges, professors, and practitioners.  We believe that the Fourth Circuit Survey has become, and will continue to serve as, a valuable and impactful compendium of Fourth Circuit jurisprudence.  Please consider submitting today.
Contact the Fourth Circuit Editor at [email protected].