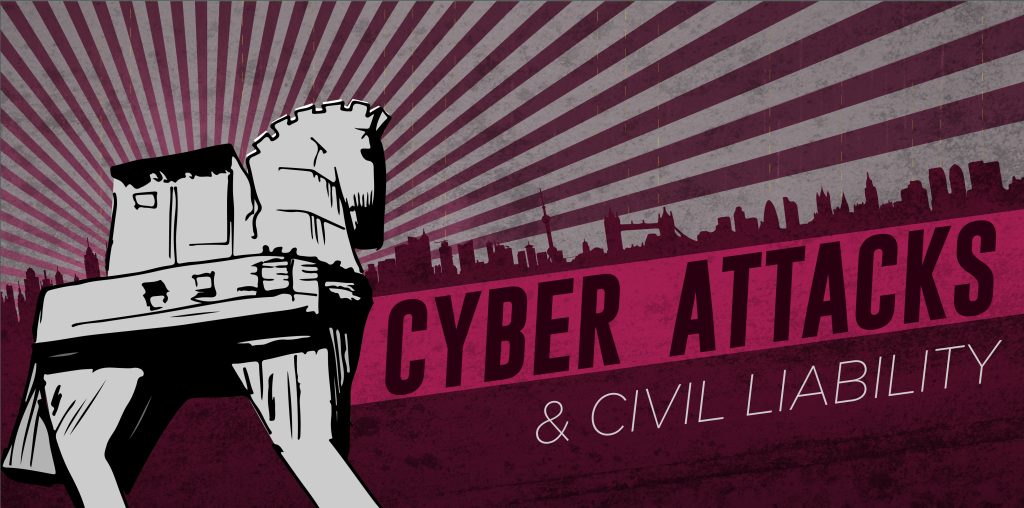 The South Carolina Law Review is proud to announce 2016's Law Review Symposium, entitled Cyber Attacks & Civil Liability, which will be February 4-5. This year, the guest speakers and panelists will be discussing a host of novel and relevant issues related to cyber security and its intersection with the law.
The event will begin at 6:00 pm on Thursday, February 4th, with a keynote address by Roy Wyman, a partner in the Nashville office of Nelson Mullins Riley & Scarborough LLP.
On Friday, February 5th, there will be 3 panel discussions and a keynote address presented by Jill Bronfman from the University of California Hastings College of Law. The first panel discussion is entitled "The Science Behind Cyber Attacks", followed by "The Legal Framework Surrounding Cyber Attacks", and following the lunch break the final panel will discuss "Practice-Specific Concerns Regarding Litigation of Cyber Attacks". We are extremely excited about this event as it promises to offer timely discussions of many current issues that have vast implications on cyber attacks and civil liability.
For anyone who would like to attend, please click
HERE
. The 2016 Symposium has been approved for 5.25 hours of CLE credit.
Below is the full schedule:
[gview file="https://sclawreview.org/wp-content/uploads/2016/01/2016-Symposium-Schedule-.pdf"]